special shapes business cards / postcards



Leave a lasting impression with special shapes business cards or post cards. We can help you design your special shapes business cards or post cards in full color and very impressive. Each project is treated with care and meticulous attention, ensuring the best result and solution are fit for the project coming through our doors. Our team aims to deliver each project at its highest quality with individuality setting your brand apart. With attention to detail, this carries through in our pixel perfect designs, setting the tone for an individualized project.
Available Shapes:
Circle
Half Circle
Leaf
Oval
Rectangle (Rounded Corners)
Wink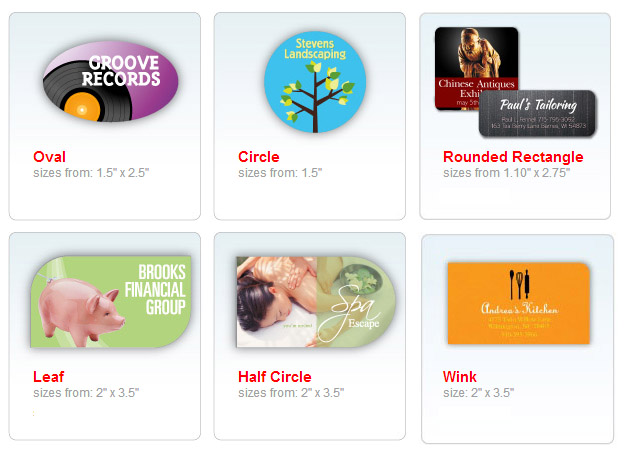 Order Graphic Design for Special Shapes Business Cards or Post Cards
Note: Special USPS regulations may apply to mailing Special Shapes. This product cannot be mailed via standard or regular mail, and must be mailed through the Customized MarketMail Service. Please contact your local postal sales representative for more information and pricing.